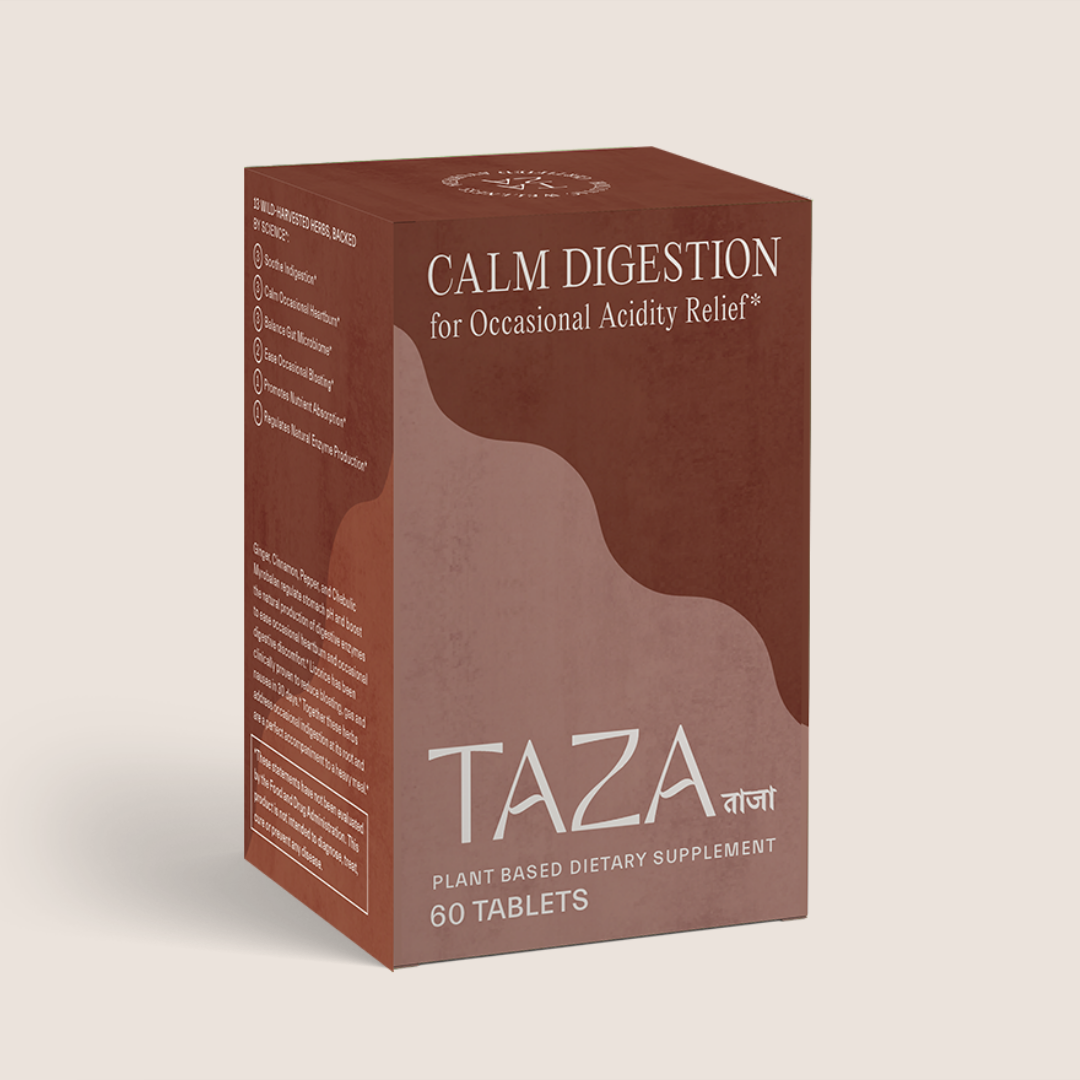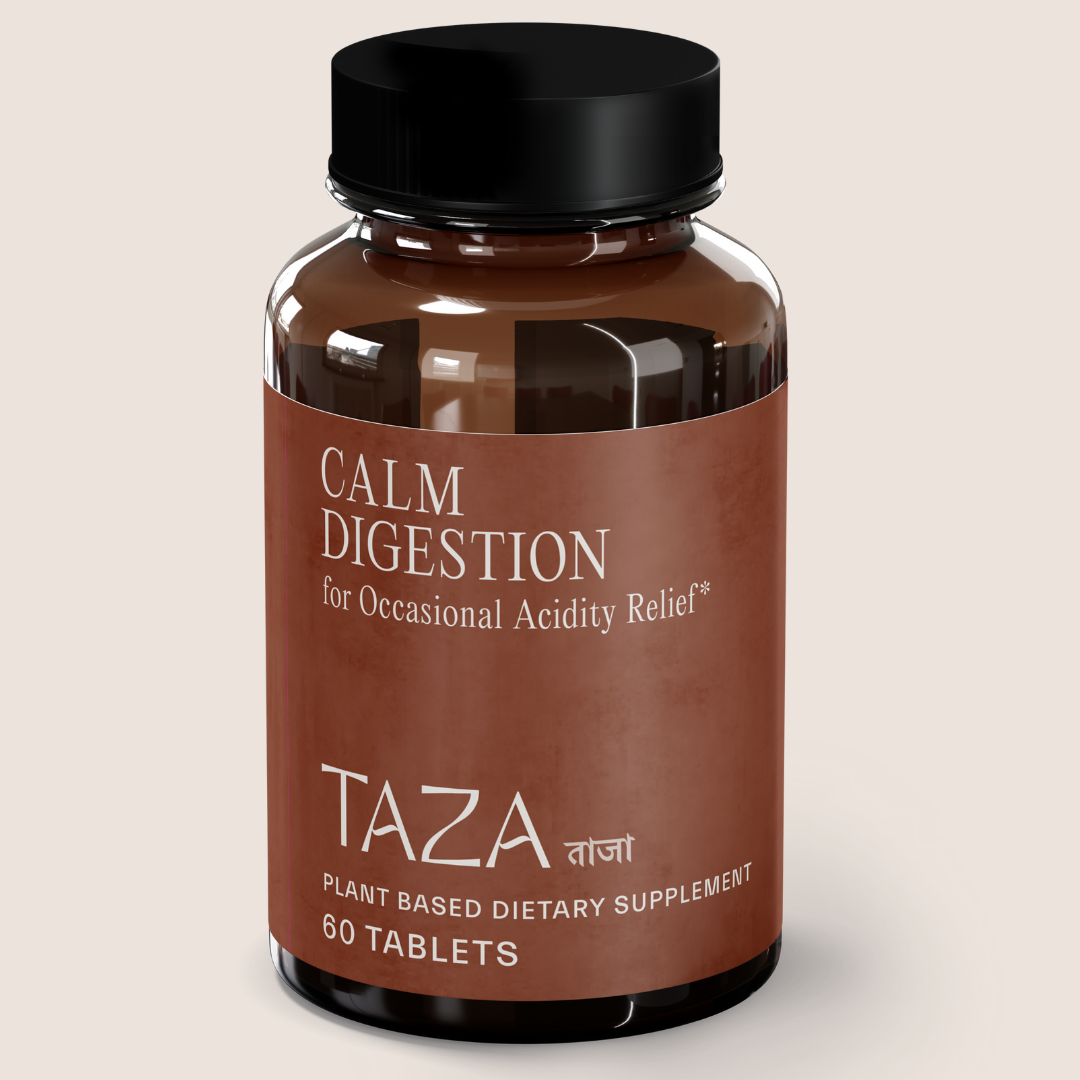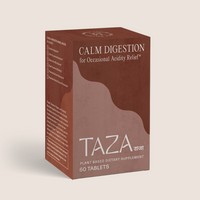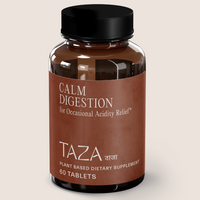 Calm Digestion for Occasional Acidity
Calm Digestion offers life-changing difference from bloat and indigestion. Our herbal blend regulates stomach pH and boosts the production of digestive enzymes, reducing digestive discomfort from gas, and acidity

Suitable for anyone with troubled digestion due to feelings of heartburn or acidity*. This product is "Pita" pacifying. 
Vegan. Gluten-Free. Sustainably Sourced.
Note*: These statements have not been evaluated by the Food and Drug Administration. This product is not intended to diagnose, treat, cure or prevent any disease. 
13 Wild-harvested herbs backed by science:
➂ Soothe Indigestion
➂ Calm Occasional Heartburn
➂ Balance Gut Microbiome
➁ Ease Occasional Bloating
➀ Promotes Nutrient Absorption
➀ Regulates Natural Enzyme production.
Ginger Rhizome, Long Pepper Fruit, Pepper Seed, Chebulic Myrobalan Fruit, Belleric Myrobalan Fruit,Amla Fruit, Cyperus Rhizome, Cardamom Seed, Cinnamon Bark, Clove Flower, Vidanga Seed, Indian Jalap Stem, Licorice Root
Dosage: Take one (1) tablet after breakfast and one (1) after dinner. Tablet can also be chewed.
CLINICALLY-STUDIED INGREDIENTS
GINGER
Ginger has been clinically proven to decrease bloating, heartburn, feelings of fullness and overall indigestion.
LICORICE
Studies have found Licorice extract significantly lowers the symptoms of daily digestive health problems.
CHEBULIC MYROBALAN
Chebulic Myrobalan has anitmicrobial properties that has been helpful in combating inflammation producing bacteria found in the lower gut.
HOW IT WORKS
Soothes Acid, Boosts Digestion and Calms feelings of Heartburn
Ginger and Cinnamon helps address acidity at it's root cause. Long Pepper, Pepper Seed and Clove balances the excess production of acids in the stomach. This helps in neutralizing the surplus peptic acids and maintains healthy pH in the gastrointestinal tracts. Licorice and pepper supports unidirectional passage of food from the stomach to intestines, thereby relieves uneasiness experienced in heartburn instances.
USER SURVEY
86%
Reported improved digestion and reduced heartburn in a sample of 13 participants.