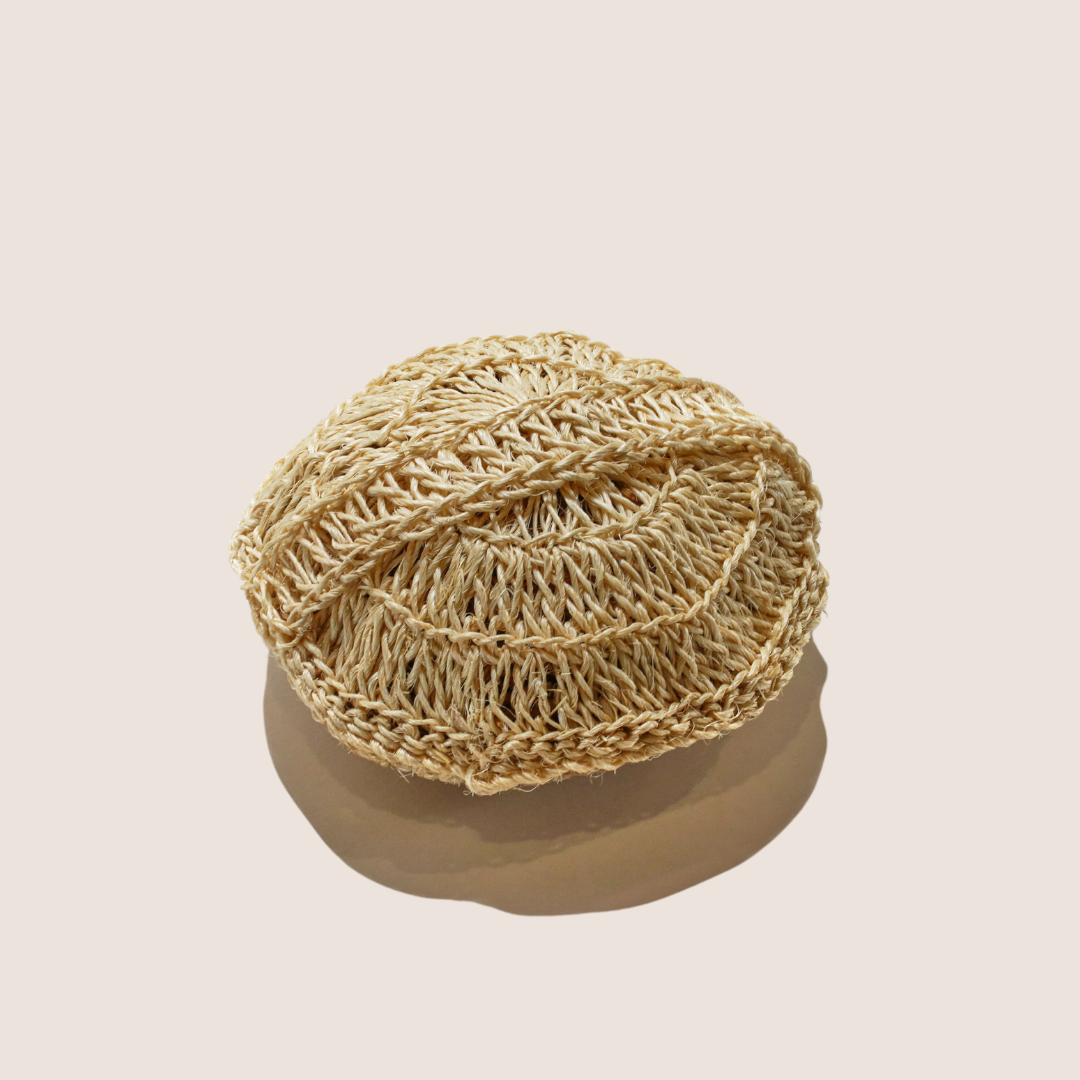 100% Biodegradable, Handmade
Crafted in India, using ancient weaving techniques, this bath essential is made from mature Agave leaves and stuffed with fresh Vetiver roots. Its coarse texture stimulates the lymphatic system to eliminate toxins, and exfoliates dead skin to leave the body soft and glowing. Vetiver's natural grounding, anti-inflammatory properties relax the mind and body, and are naturally antimicrobial, making this a great addition to any bath time routine. All materials are natural and procured through fair trade practices.
Suitable for all skin types, including sensitive and acne-prone skin. The loofah provides intense exfoliation and has a more coarse textured that your typical loofah/bath brush to stimulate your body and mind.
Soft smooth skin
Exfoliates and detoxes
Helps ground your mind
Relaxing bath experience
Dried Agave Leaves, Dried Vetiver Roots (Sustainably sourced)
Soak in hot water before using to soften the Agave leaf. Use as both a brush and loofah on wet skin. Can also be added to a hot bath for a therapeutic soak with Vetiver. The loofah may come across as coarse for the first few days and soften over time. For best results, replace every 30 days.
HOW IT WORKS
Exfoliating and Calming
Vetivers cooling properties make it a perfect addition to a warm bath calming irritated skin. Vetiver has natural astringent, hydrates and balances the pH balance of the skin and adds essential moisture to skin while tightening and clarifying pores. It's therapeutic anti-inflammatory properties, also soothe muscles. Agave fiber is great skin exfoliator to removed dead skin. The process of self- massage mimics "Abhyanga" accelerating lymphatic drainage to detoxify.