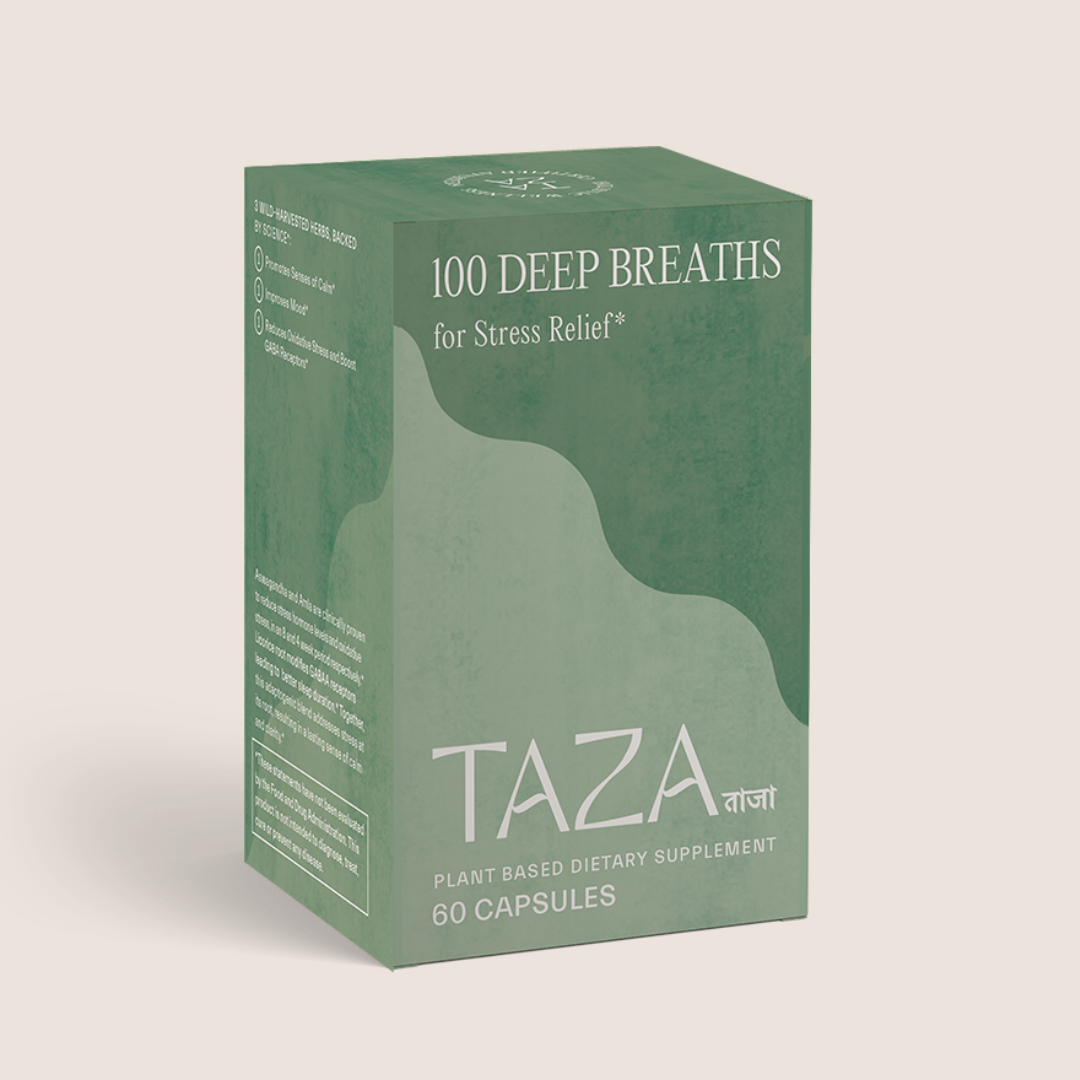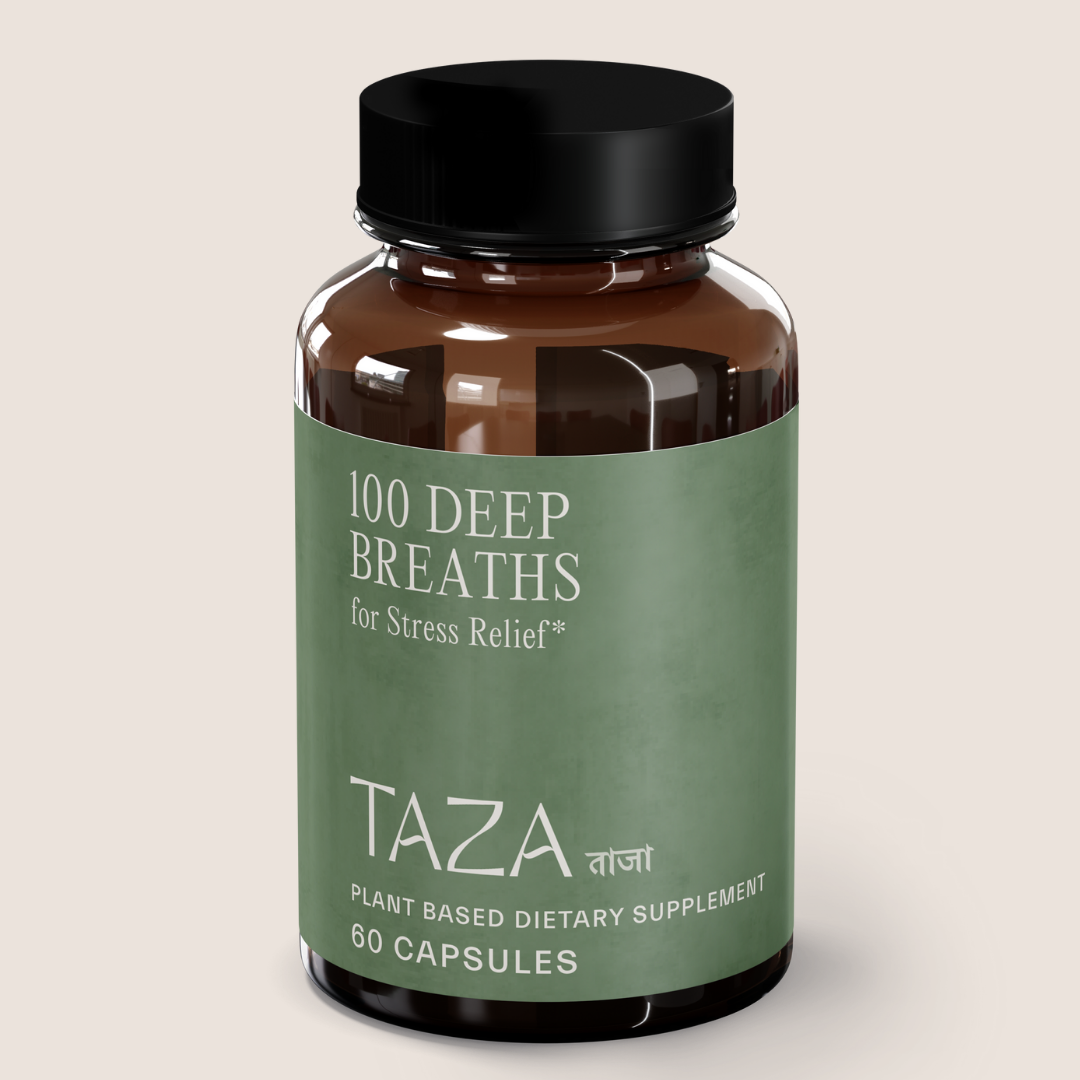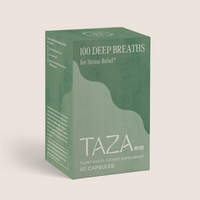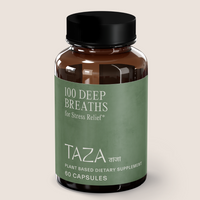 100 Deep Breaths for Stress
Soothe away everyday stress with our proprietary adaptogenic blend. Enriched with powerful antioxidants to ease tired nerves, pacify intense fears, reduce reactivity, and promote calmness. 100 Deep Breaths calms you down to experience mental clarity.

Ashwagandha and Amla are clinically proven to reduce stress hormone levels and oxidative stress, in an 8 and 4 week period respectively.* Licorice root modifies GABAA receptors promoting better sleep duration.* Together, this adaptogenic blend provides a lasting sense of calm and clarity.*
Suitable for anyone who can benefit from stress management* We also recommend this "Vata" balancing formula to those who suffer from disturbed sleep due to stress*.
Vegan. Gluten-Free. Sustainably Sourced. 

Note*: These statements have not been evaluated by the Food and Drug Administration. This product is not intended to diagnose, treat, cure or prevent any disease. 
3 Wild-harvested herbs backed by science
➀ Promotes Senses of Calm
➀ Improves Mood
➀ Reduces Oxidative Stress and Boost GABA Receptors
Ashwagandha Root, Amla Fruit Rind, Licorice Root
Dosage: Take one (1) capsule after breakfast and one (1) after dinner.
CLINICALLY-STUDIED INGREDIENTS:
AMLA
Amla has been studied and proven to reduce oxidative stress, a driver of emotional stress, anxiety and depression.
LICORICE
Studies have shown that glabridin, the main flavinoid compound found in Licorice, improves the function of the brain's GABA receptors that are central to the regulation of anxiety.
ASHWAGANDHA
Clinical studies show that within 60 days, Aswagandha reduces the body's levels of stress hormone cortisol and helps in reduction of overall anxiety.
How it WORKS
Rejuvenation, Sense of Calm
Natural chemicals present in the herbs helps in boosting the number of lymphocytes, elevating the functioning of the immune system. Promotes increased energy levels, reducing feelings of stress. Acts as a natural adaptogen bringing equanimity to the mind and nervous system, and emotions while soothing out and calming any imbalances in "Vata" and "Pitta".
USER SURVEY
76%
Reported reduced tension and more calmness in a sample of 13 participants.