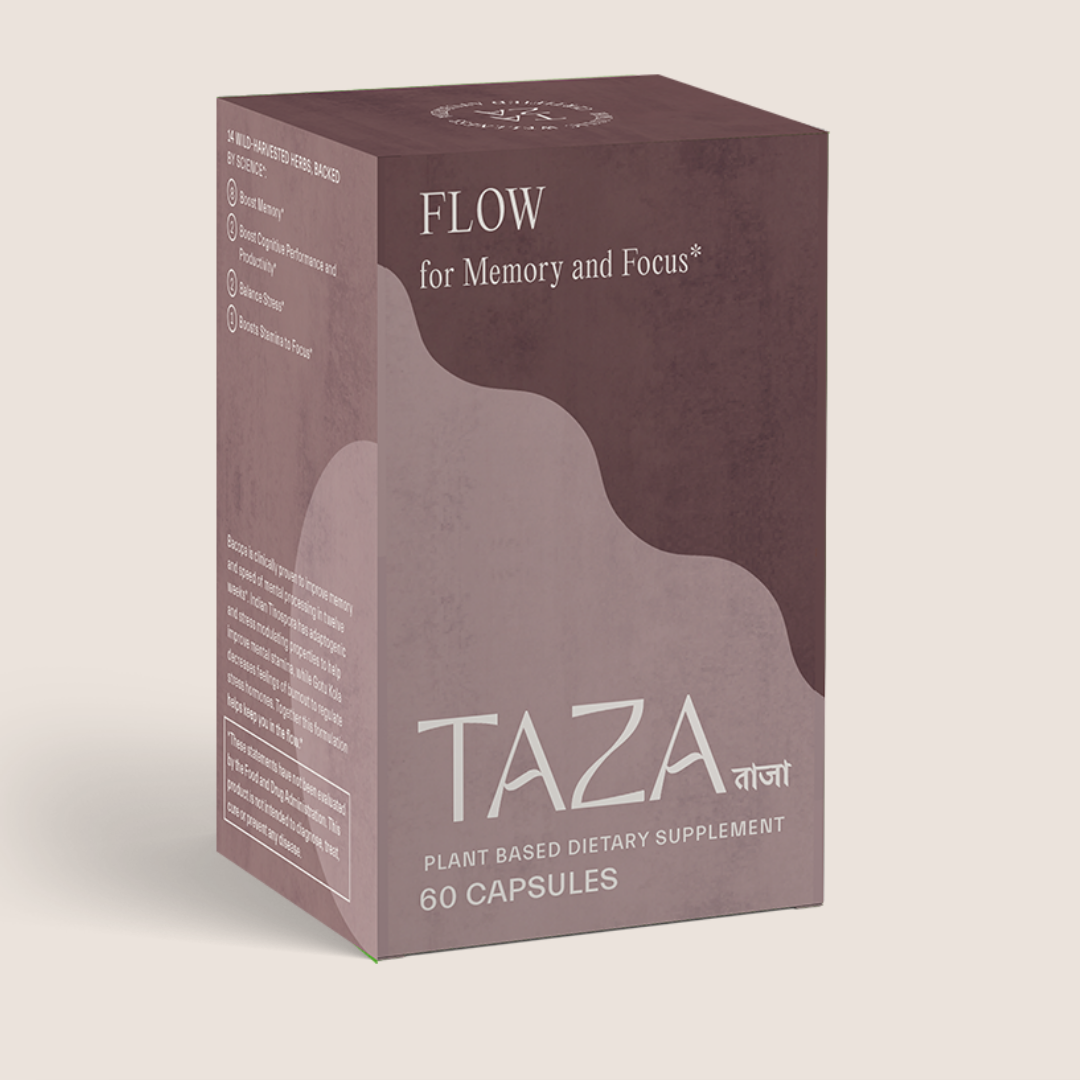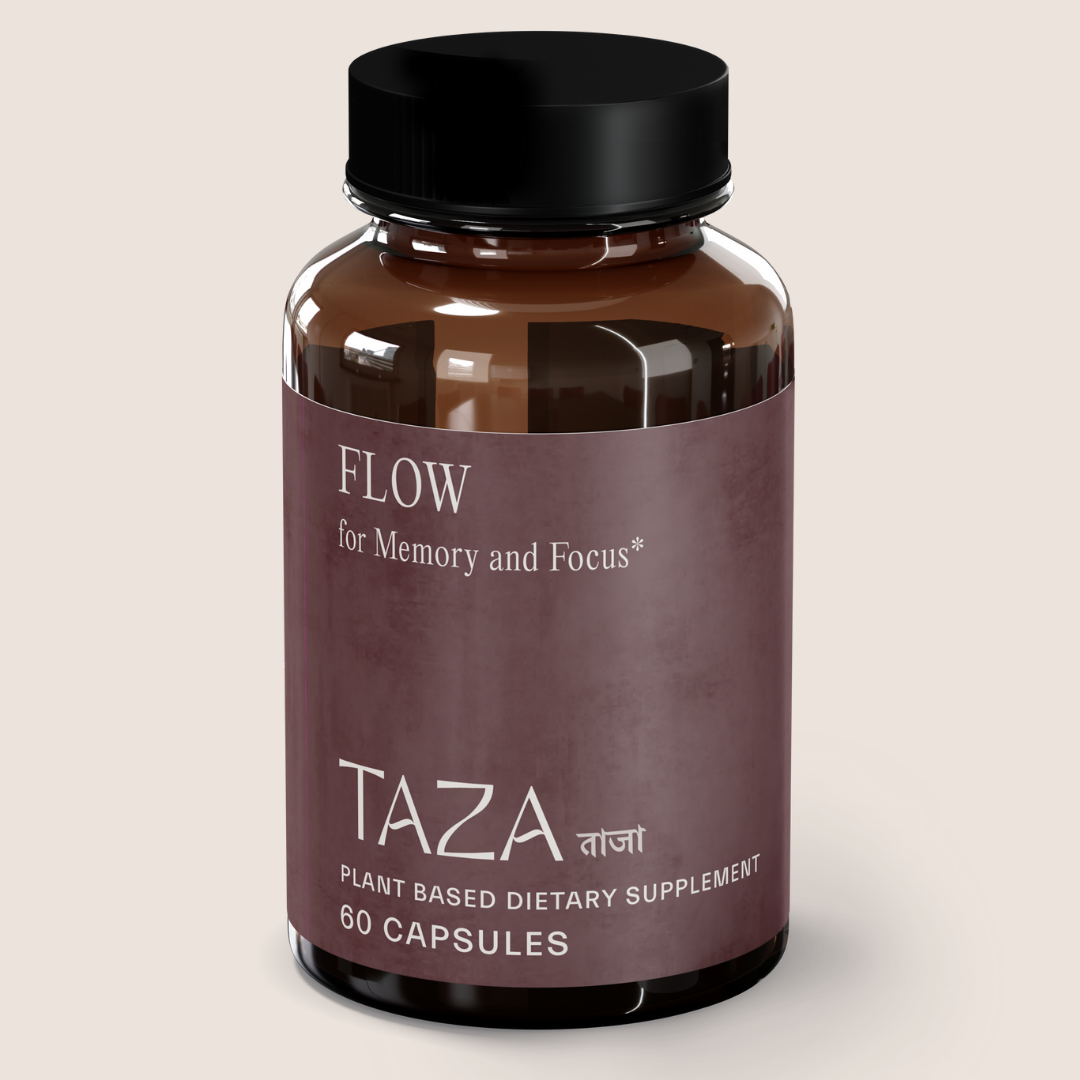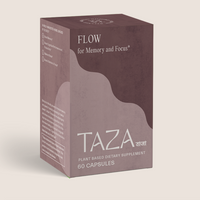 Flow for Memory and Focus
Meet our version of a Nootropic.
A potent holistic blend of herbs like Brahmi and Guduchi and essential brain-boosting nutrients work together to increase concentration, mental stamina, and productivity. Avoid burnout and enhance both short and long term memory with daily use.
Suitable for anyone who needs help focusing*.
Vegan. Gluten-Free. Sustainably Sourced. 
 Note*: These statements have not been evaluated by the Food and Drug Administration. This product is not intended to diagnose, treat, cure or prevent any disease. 
14 Wild-harvested herbs backed by science:
➇ Boost Memory
➁ Boost Cognitive Productivity
➁ Balance Stress
➁ Boosts Stamina to Focus
Bacopa Whole Plant, Gotu Kola Whole Plant, Winter Melon Fruit, Turmeric rhizome, Celastrus Seed, Indian Tinospora Stem, Butterfly Pea Root,Boerhaavia Whole Plant, Vidanga Fruit, Chebulic Myrobalan Fruit Rind, Licorice Root,Prickly Chaff Flower Whole Plant, Jatamansi Rhizome
Dosage: Take one (1) capsule after breakfast and one (1) after dinner.
CLINICALLY-STUDIED INGREDIENTS
Indian Tinospora
Studies have shown Indian Tinospora (Guduchi) can help improve physical performance and suppress over activation of the sympathetic nervous system showing its adaptogenic (stress modulating) properties.
BACOPA
Bacopa (Brahmi) has been clinically studied for it's cognitive enhancing effects in healthy humans. In 90 days, Bacopa significantly improved working memory of participants.
Gotu Kola
Gotu Kola has been used in traditional Ayurvedic medicine for it's neuroprotective and brain growth stimulating properties.
how it works?
Essential Nutrients to boost alertness and stamina of the mind.
Bacopa, Celastrus and Jatamansi helps boost the availability of the brain chemicals that help you stay focused. Tinospora and Boerhaavia are rich in nutrients such as Omega-3, MCT, multi-vitamins such as A, B, C, E.