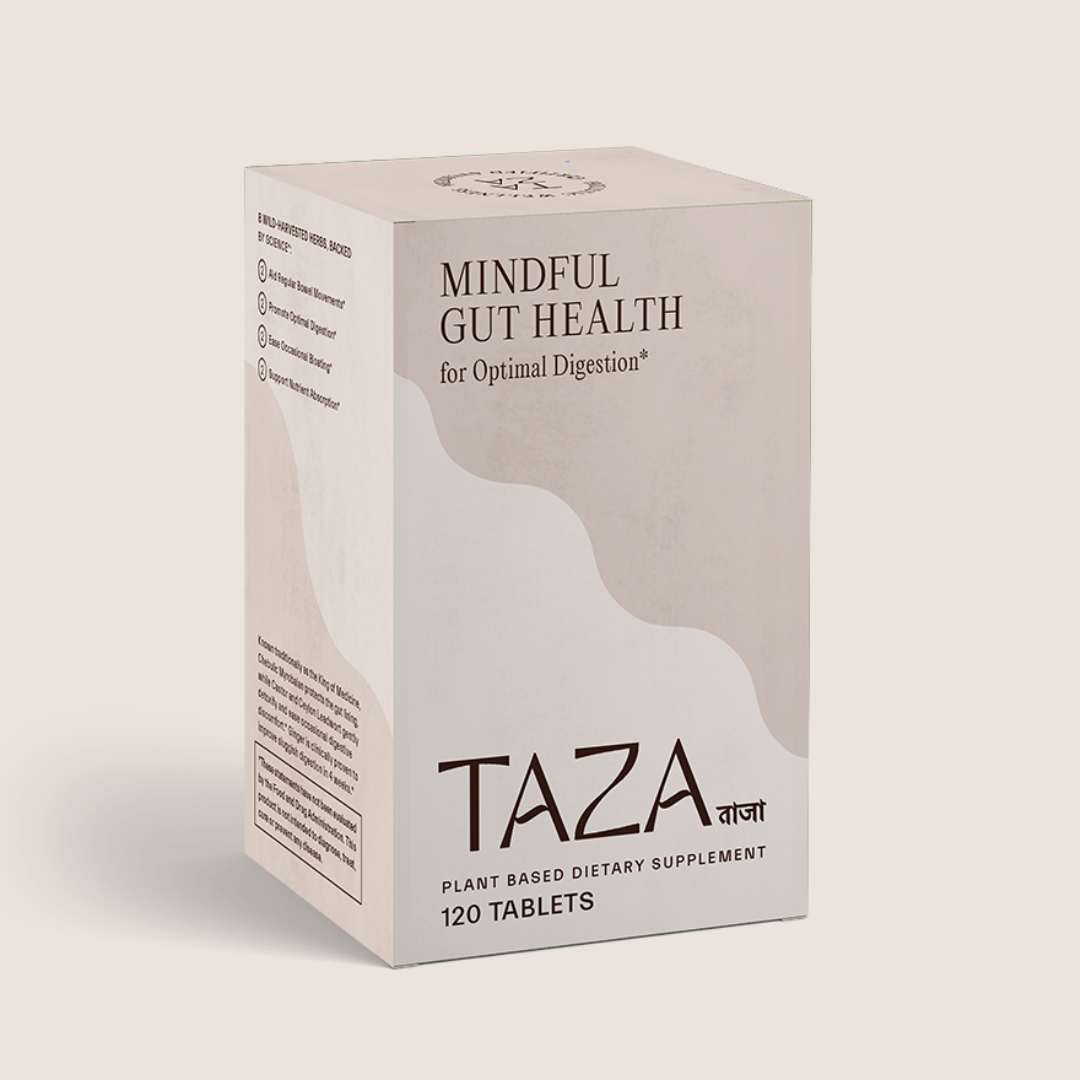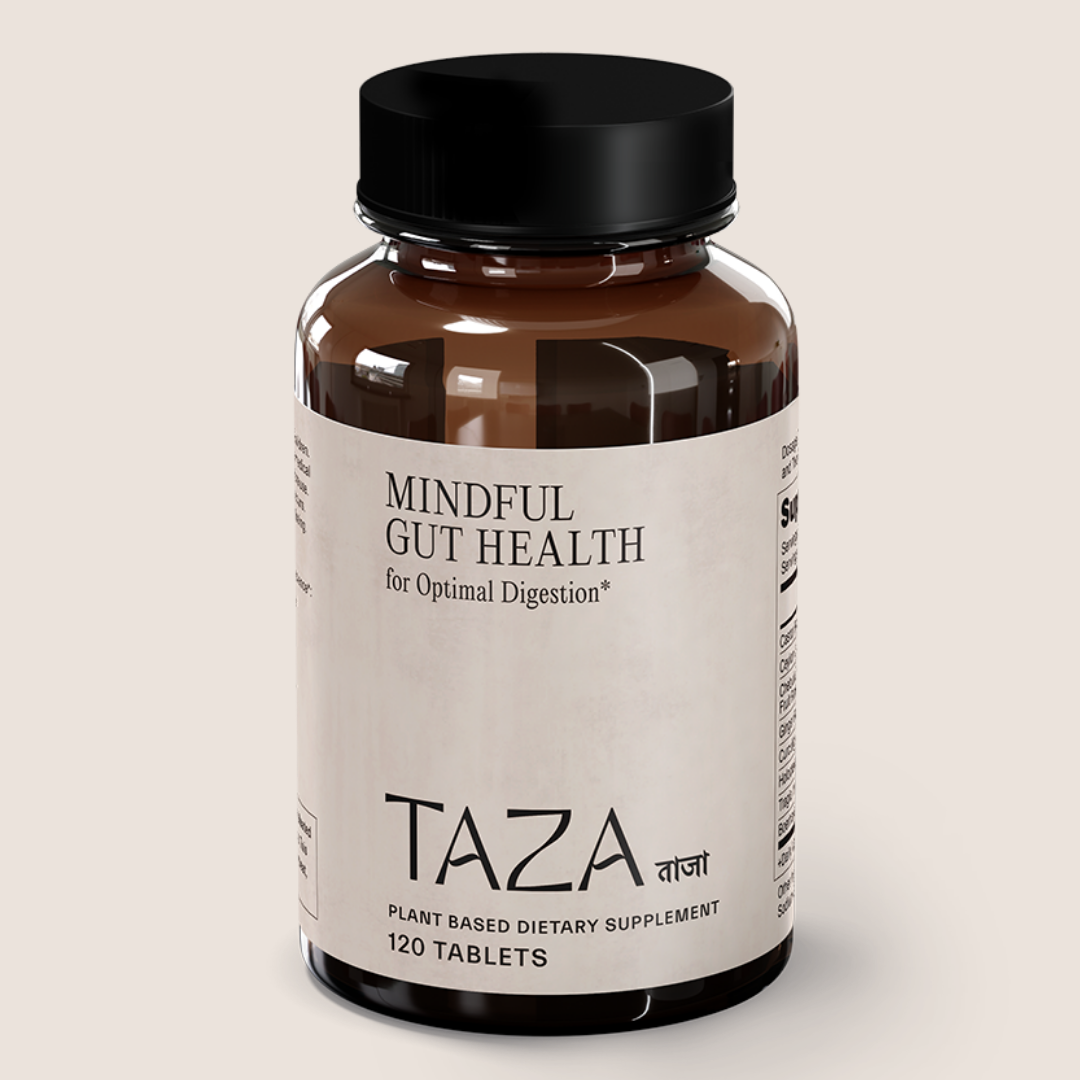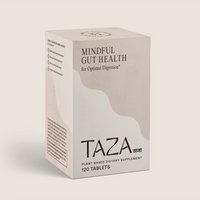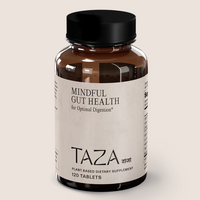 Mindful Gut Health for Optimal Digestion
This powerful formula contains eight clinically-proven ingredients to eliminate bloating, gas, and constipation, while reducing gut inflammation and killing "bad" bacteria. Known traditionally as the King of Medicine, Chebulic Myrobalan defends the gut lining from potential harmful pathogens, while Castor Root and Ceylon Leadwort gently detoxify and ease digestive discomfort.

Suitable for anyone with a troubled digestive system (either chronic or periodic).*
Vegan. Gluten-Free. Great for individuals prone to "Vata" imbalance. Due to the mind gut axis we also recommend this product for individuals who suffer from digestive imbalance due to stress. Note*: These statements have not been evaluated by the Food and Drug Administration. This product is not intended to diagnose, treat, cure or prevent any disease. 
Named Best New Product of 2019 by Byrdie editors
Vegan. Gluten-Free. Sustainably Sourced
8 Wild-harvested herbs backed by science:
➁ Aid Regular Bowel Movements
➁ Ease Occasional Bloating
➁ Promote Optimal Digestio
➁ Support Nutrient Absorption
Castor Root, Ceylon Leadwort Tuber, Chebulic Myrobalan Fruit Rind, Ginger Rhizome, Curculigo Root, Holoptelea Integrifolia Bark, Tragia Involucrate Root, Boerhavia Root
Dosage: Take two (2) capsules after breakfast and two (2) after dinner.
CLINICALLY-STUDIED INGREDIENTS
Chebulic Myrobalan
Known traditionally as the "King of Medicine," Chebulic Myrobalan is gastroprotective and helps strengthen the gut lining for optimal digestion.
CASTOR BEAN
Studies have found castor to be a safe and effective natural detoxifier that works to produce natural muscle contraction in the intestine to promote bowel movement.
Ceylon Leadwort 
Ceylon Leadwort is a strong carminative and digestive herb within Ayurveda used to reduce bloating and digestive discomfort.
how it works?
Helps with detoxification and calming gut.
Castor Bean and Ginger helps detoxify buildup in the Gut and promote movement of trapped food. Curculigo, Holoptelea Integrifolia , and Tragia Involucrata helps soothe and promote digestive balance.