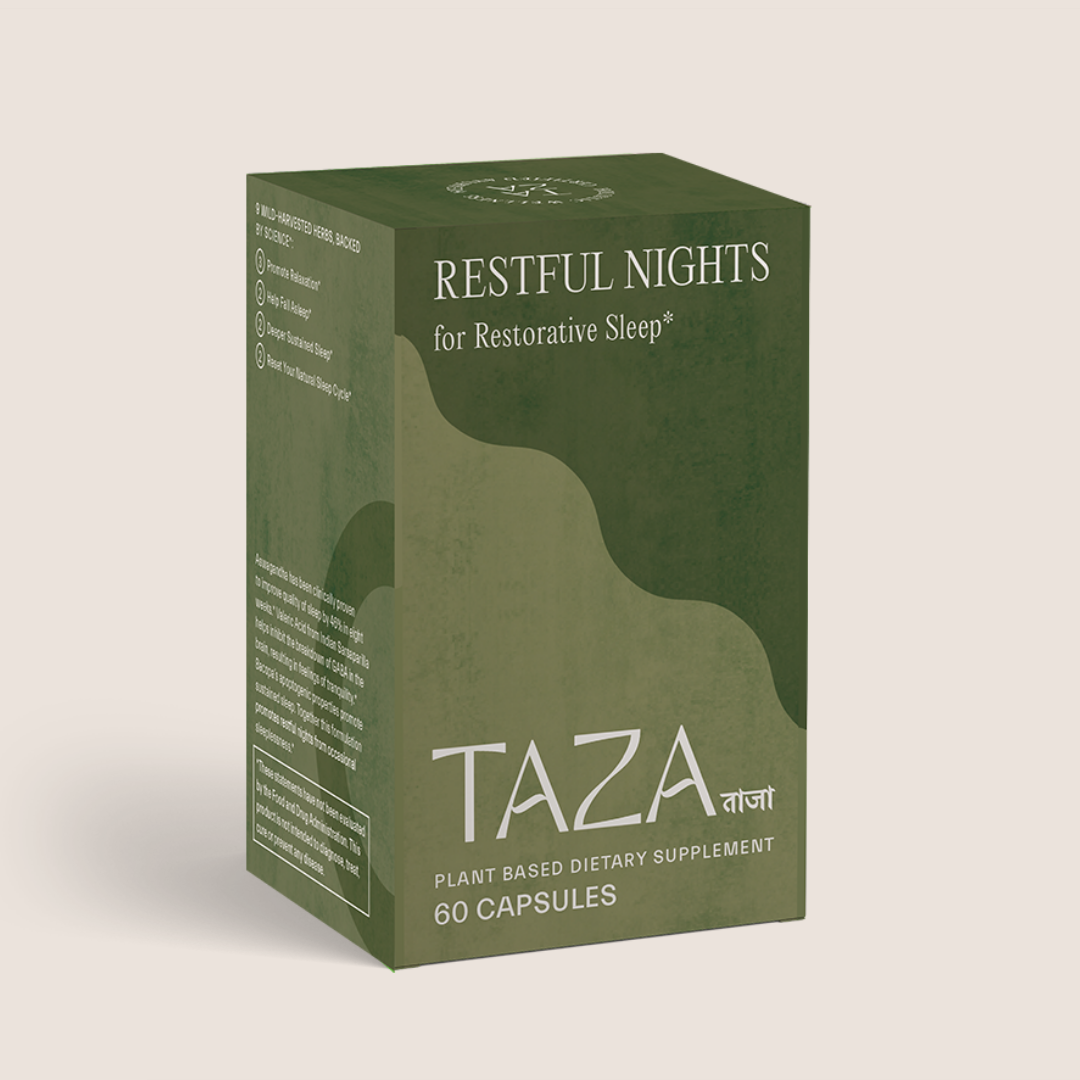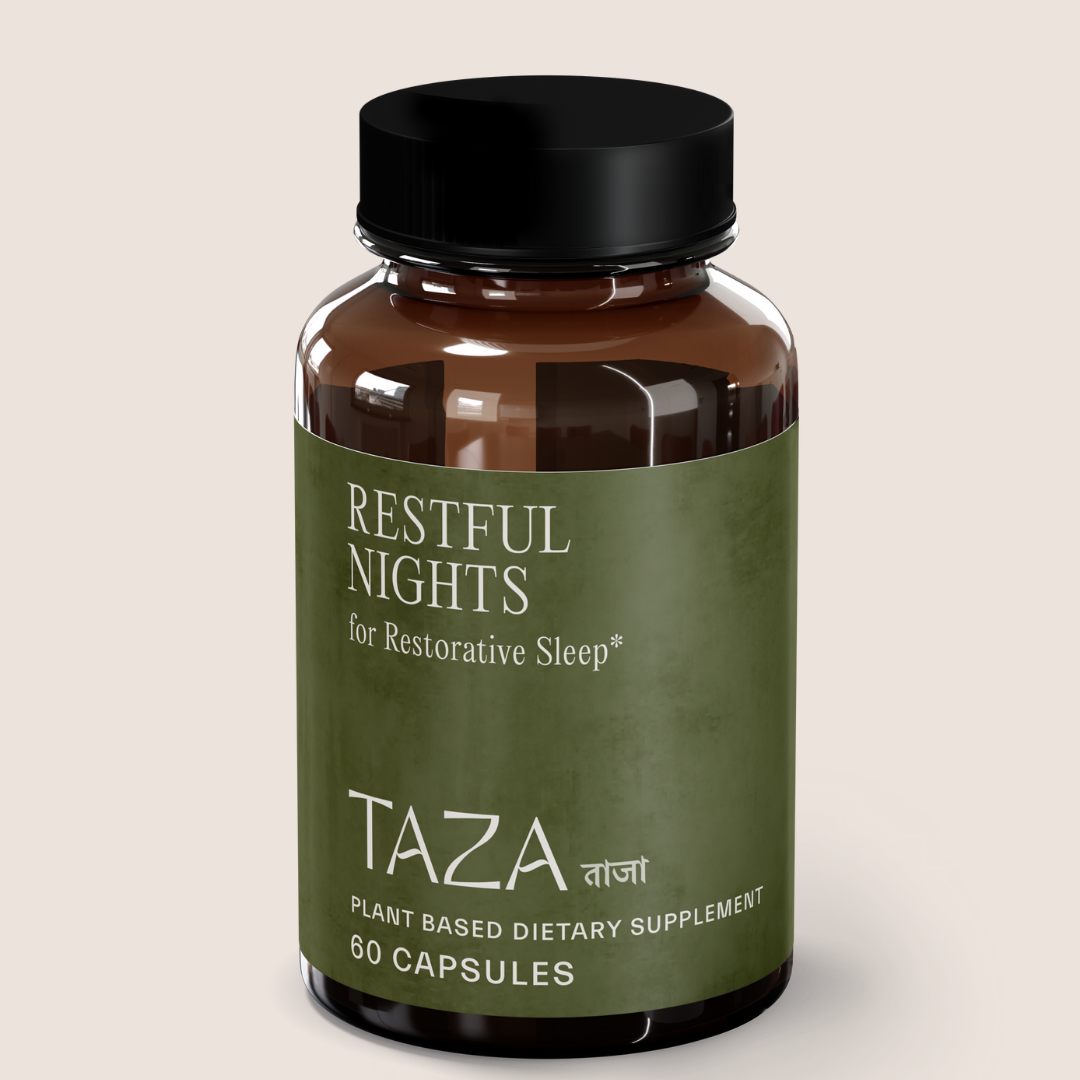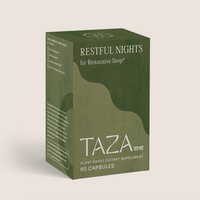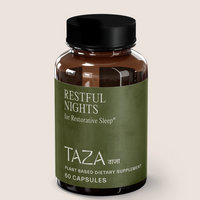 Restful Nights for Restorative Sleep
Address sleep issues at the root with this polyherbal blend. Specifically formulated to sync the body's natural circadian rhythm, balance the nervous system, improve overall sleep quality, and boost daytime alertness. Safe and non-habit forming, with no residual drowsy feeling.

Suitable for adults who want a more blissful night of sleep without the residual grogginess* Suitable for those with "Vata" and "Pitta" imbalance. Since sound sleep is important for improved focus we also recommend this to those who suffer from inability to focus due to disturbed sleep. Note*: These statements have not been evaluated by the Food and Drug Administration. This product is not intended to diagnose, treat, cure or prevent any disease. 
Vegan. Gluten-Free. Sustainably Sourced.
9 Wild-harvested herbs backed by science:
➂ Promote Relaxation
➁ Help Fall Asleep
➁ Deeper Sustained Sleep
➁ Reset Your Natural Sleep Cycle
Valerian Root, Aswagandha Root Bacopa Plant, Amla Fruit Rind, Indian Sarsaparilla Root, Hemidesmus Indicus Root, Terminalia Bellerica Fruit, Tribulus Terrestris Fruit, Licorice Root, Chebulic Myrobalan Fruit Rind
Dosage: Take two (2) capsule one (1) hour before bedtime with luke warm water.
CLINICALLY-STUDIED INGREDIENTS
BACOPA
Studies have demonstrated Bacopa's adaptogenic properties, work to promote relaxation and restful sleep.
INDIAN VALERIAN
Valerenic acid found within the plant has been proven to inhibit the breakdown of GABA in the brain, resulting in feelings of calmness and tranquility.
ASHWAGANDHA
Clinical studies have shown that within just 8 weeks Ashwagandha has improved quality of sleep by 46%.
how it works?
Rejuvinates the mind with adoptogenic properties.
Amla, Chebulic Myrobalan and Terminalia Bellerica is used in Ayurveda for the rejuvenation of mind and body. Bacopa and Tribulus Terrestris have natural adaptogenic properties to help calm mind. Licorice, Hemidesmus Indicus and Valeriana have sedative properties promoting quality sleep.
USER SURVEY
73%
Reported improved sleep without residual grogginess in a sample of 15 participants.